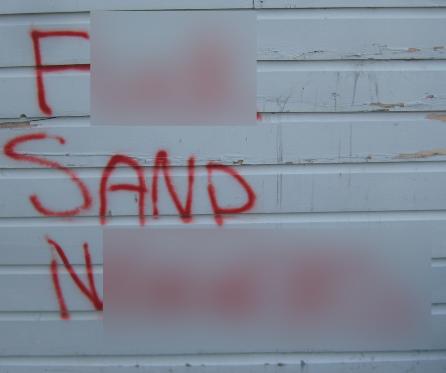 HUDSON — Two of three young city men accused of spray-painting a mosque in September were sentenced Tuesday in Columbia County Court.
An anti-Muslim epithet was sprayed in red, 6-inch block letters on the back wall of the Hudson Islamic Center, a community center and mosque on North Third Street.
Christopher Osborne, 20, was convicted of first-degree aggravated harassment, a felony, and creating graffiti, a misdemeanor, according to Beth Cozzolino, district attorney for Columbia County. He was sentenced to six months in jail with five years probation and 100 hours of community service.
James Glover, 20, was convicted of two misdemeanors: fourth-degree criminal facilitation and creating graffiti. He was given 60 days in jail with three years probation, Cozzolino said.
The third man involved with the crime, Roy Francis, 21, is set to be sentenced on April 5 in Columbia County Court, Cozzolino said. He was not sentenced Tuesday because he and the others pled on different dates.