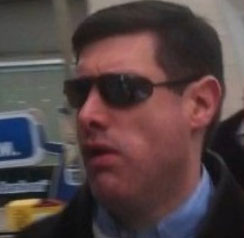 A Toronto man is facing charges after a pregnant woman was allegedly assaulted and harassed numerous times in midtown.
It was reported that the suspect was jogging along Yonge Street near Eglinton Avenue West when he veered towards the victim, who was wearing a hijab, struck her and uttered a comment before running off.
On a second occasion the same jogger struck the woman with both hands and continued to run south on Yonge.
Const. Wendy Drummond told the Canadian Press they believe the man may have targetted the woman because of her hijab.
It is alleged that he also criminally harassed her on five other occasions. The incidents occurred between Feb. 25 and Mar. 25.
Shawn Sable, 43, appeared in court on Monday and was charged with two counts of assault and one count of criminal harassment.
Police believe there may be more victims.