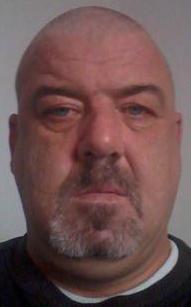 A member of the Thanet division of the English Defence League has quit the extreme political party after being contacted by the Isle of Thanet Gazette over posts on his Facebook page.
Gary Field's page on the popular social networking site is under the pseudonym of Pat Riot. Messages posted since the start of the year, when he was the EDL's area organiser, include comments directed towards Muslims.
The Isle of Thanet Gazette asked Mr Field to respond to posts put on his Facebook account. But after speaking with our reporter, Mr Field then said in a statement that he had left the EDL.
While he was still an EDL member, during his conversation with the Gazette, Field said that he is not a racist and that the comments posted on his page are simply his beliefs.
In an interview with this newspaper last year, Mr Field said: "Our aims are to highlight radical Islam through peaceful protests. It is not a case of colour but rather a small culture within Islam that radicalises people. We feel that honour killings, the grooming of young girls, burqas or sharia law have no place in Britain."
This is in stark contrast to some of the words posted on his Facebook page, some of which include: "Islam is evil", "There be (sic) blood shed if muzzrats moved into my street it wont be mine", and "kick Islam out of England".
When asked by the Gazette's reporter why these were posted on Facebook, Mr Field said: "They are my beliefs that I share with my friends. They have nothing to do with my work for the EDL or anything to do with my court case. I am fully entitled to air my views in what I believe in and I can't understand how it is of any relevance."
When it was put to Mr Field that he is, or now was, a leading member of what is considered a political party, he replied by saying: "They are not party views. They are my own personal views and I am within my rights to share them."
Isle of Thanet Gazette, 14 January 2013
Hope Not Hate notes that Field also uses the name Gary Milsom.