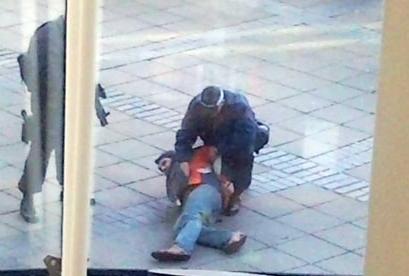 A spat between British and Pakistani officials has followed the arrest of 11 Pakistani nationals in northern England on Wednesday.
Pakistani intelligence officials and a senior Pakistani government official claimed that there was no evidence against the Pakistanis arrested in Britain.
The government official told The Daily Telegraph that the suspects were likely to be deported from Britain. "They have no evidence whatsoever. They will release them and then repatriate them under anti-terror laws," said the government official.
Rahimullah Yusufzai, a veteran journalist of Pakistan's North West Frontier Province (NWFP) traced the families of three of the men arrested.
Mr Yusufzai named the three families. He quoted the father of one of the men, who lives in Peshawar, the provincial capital, as saying: "My son has a beard and prays five times a day. Ours is a religious-minded family but this doesn't mean that my son is part of a terrorist cell."
In Dera Ismail Khan, also in the NWFP, the father of another student arrested told local reporters that his son was innocent. "I was paying for my son's education in England for the last two years. He was to complete his studies in six months but his arrest could destroy his career," he said.
The father of a third student arrested in the UK, speaking from Tank, a southern district of NWFP, said that his 26-year old son had left for UK in the first week of October 2008 to study for a masters' degree in computer sciences at the Liverpool University. "None of my family members have any link with terrorists."
Daily Telegraph, 13 April 2009
See also "Terror suspect's father says Islamophobia to blame for son's arrest" in the Guardian, 13 April 2009