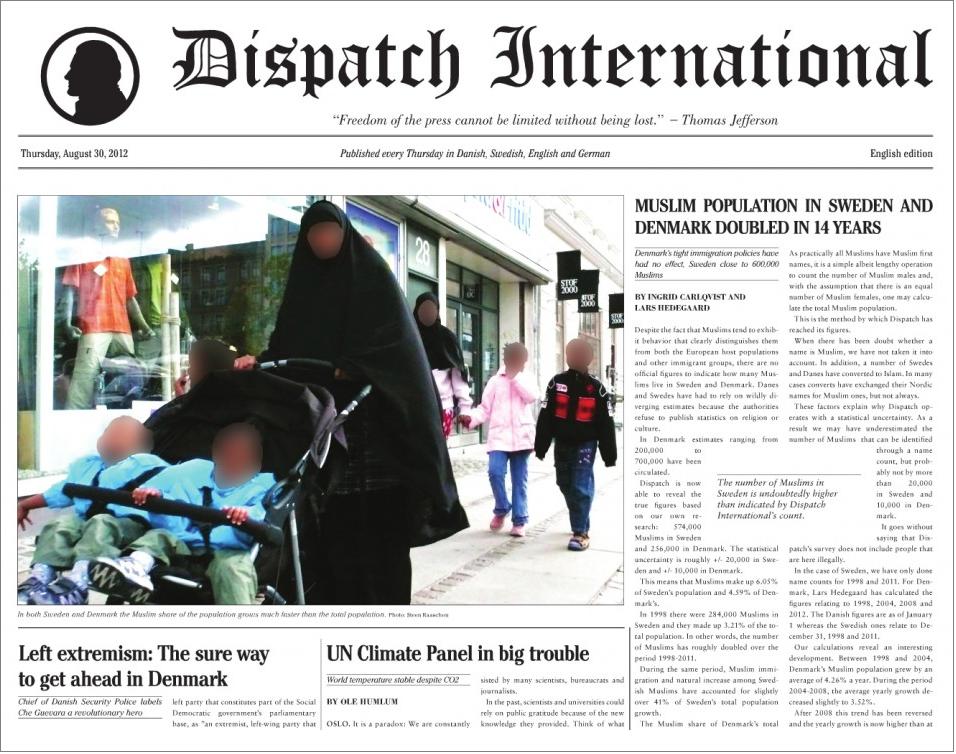 Some 6,000 members of the Sweden Democrats will be receiving an anti-Islam newspaper at the end of the month, courtesy of the party. "Dispatch International is a paper that plays an important role in the societal debate," MP and editor in chief for the Sweden Democrat paper SD–Kuriren, Richard Jomshof, told local paper Sydsvenskan.
The publication, which is connected to the Swedish anti-Islam group "Freedom of the Press Society" (Tryckfrihetssällskapet), recently featured an article where a professor argues that the Muslim call to prayer should not only be seen as that but also as a threat. The Freedom of the Press Society has previously also posted anti-Semitic comments on its Facebook page.
As the paper will be sent together with the existing Sweden Democrat publication, the party will pay for postage. "There are many connections between us and the Freedom of the Press Society, both personal and ideological. The paper will be sent as a supplement to our paper, so it won't cost a lot extra," said Jomshof to Sydsvenskan.
Jomshof told the paper that he doesn't think that sending the publication along with the Sweden Democrat paper is in any way in breach of the party's recent zero-tolerance policy against racism. "The newspaper can hardly be seen as racist. Not all Muslims are of the same race," Jomshof told the paper.
The International Free Press Society which publishes Dispatch International is headed by Lars Hedegaard, the notorious Danish Islamophobe who was convicted of inciting racial hatred as a result of an interview in which he described Muslims as morally depraved rapists (he was subsequently acquitted on a technicality). Last year a former member of the IFPS board, James Cohen, was appointed head of the English Defence League's Jewish Division.
For further background, see Torbjörn Jerlerup, "Dispatch International: CounterJihad publishes a paper", Loonwatch, 6 September 2012