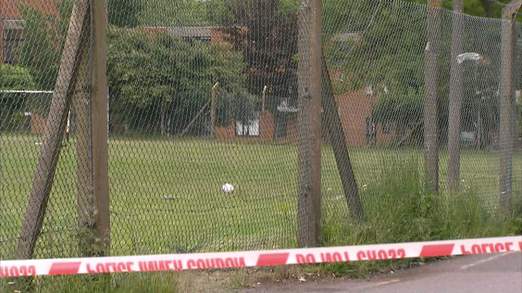 Nearly 130 people had to be evacuated from a Islamic boarding school in south east London when a fire broke out late last night. Police said they were treating the incident at the Darul Uloom Islamic school in Chislehurst as suspicious.
A spokesperson for London Fire Brigade (LFB) said: "Firefighters from London Fire Brigade were called to a fire in a school on Foxbury Avenue, Chislehurst BR7 last night. The fire affected a small part of a school building and there was heavy smoke throughout. Around 128 people, thought to have been made up of pupils and staff, evacuated the building before firefighters arrived on the scene.
"Two men were treated at the scene by ambulance crews for smoke inhalation but there were no other reports of injuries.There were four fire engines and 21 firefighters and officers at the scene. The Brigade was called at 11.43pm and the fire was under control by 12.37am. The cause of the fire is under investigation by the Met Police supported by the Brigade's fire investigators."
Update:  Sky News reports school spokesperson Saiyed Mahmood as stating: "The academic department of the school was set alight just before midnight by intruders. Initially the staff extinguished the fire and evacuated the students to safety.
"We are part of the British community and are deeply saddened by the events that have taken place last night and urge the community to stay firm and united in bringing the people responsible to justice. The community at large have to come together for a safe and peaceful life in Britain."
He added that the school has been vandalised a number of times in the past and police were aware of the incidents.