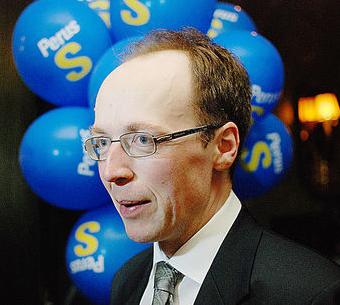 Finland's Supreme Court has ordered controversial Finns Party MP Jussi Halla-aho to pay a fine for his anti-Islamic blog posts dating back to 2008. He is also to delete certain writings from his blog.
Finland's highest court ordered Halla-aho to pay 50 day fines, instead of 30 levied by a lower court, for statements about Somali immigrants.
Two lower courts previously dismissed hate charges against Halla-aho and only fined him for defaming religion.
The Supreme Court said Halla-aho's posts, which likened Islam to pedophilia and said Somalis are predisposed to stealing and living off welfare, qualified as inciting hatred against an ethnic group. In its ruling, the judiciary said hate speech does not fall under the protection afforded by the freedom of speech.
Halla-aho chairs Parliament's Administration committee, which deals with immigration issues.
See also "Soini: No action on Halla-aho court ruling", Yle, 8 June 2012