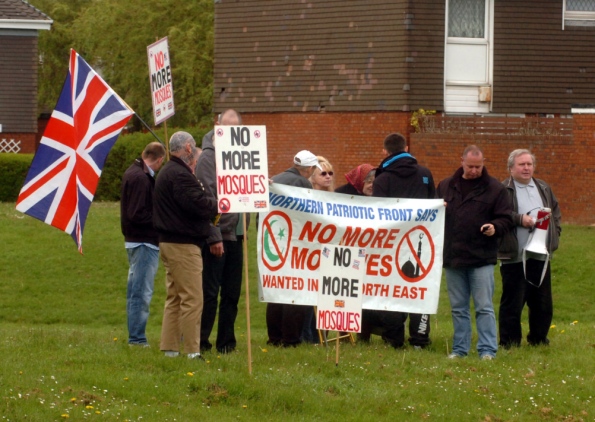 A demonstration against the building of a mosque in Sunderland turned out to be a damp squib. Just 10 people, saying they were from the Northern Patriotic Front, stood opposite the site – a former council vehicle depot in St Mark's Road, Millfield – on Saturday.
Officers from Northumbria Police were also present. A spokesman for the force said: "The event passed without incident." Previous demos have seen clashes between protestors and anti-fascist groups.
When the application for the mosque was submitted in 2012, Sunderland City Council received 623 letters of objection and a petition bearing 1,462 signatures in opposition to the proposals. However, it was given the green light last year, and work is expected to begin shortly.