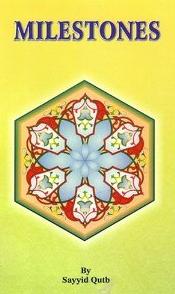 An MP has called for an inquiry into a Midland charity which invited a radical Muslim preacher to speak to crowds in Birmingham. A Sunday Mercuryinvestigation has also revealed that Islamic Dawah Centre International (IDCI), is selling books by Muslim extremists through its website.
The Alum Rock-based group had invited Dr Zakir Naik to speak to 13,000 people at the LG Arena this weekend – despite him publicly backing Osama Bin Laden in the past. But Home Secretary Theresa May denied the Indian-born cleric a visa to enter the UK after it emerged that he had branded the US a "terrorist state" and said that "every Muslim should be a terrorist".
Now, the Sunday Mercury has learned that IDCI is selling books by Dr Naik, as well as Islamic texts by other controversial clerics. The books also include works by Sayyid Qutb, a fundamentalist Egyptian Imam who is is said to have inspired Osama Bin Laden to establish Al Qaeda. An extract from his seminal work, Milestones, is available from IDCI for less than £1.
An edition of the book is understood to have had an influence on the Saudi terror chief who plotted the 9/11 terror attacks on New York's Twin Towers. Bin Laden's second in command, Ayman Al Zawahiri, also studied under Qutb's brother at university in Egypt and has vowed to put the radical cleric's vision of an Islmaic army fighting for a global Muslim state into action. One Islamic expert told the Sunday Mercury: "Sayyid Qutb is one of the key ideological ancestors of Al Qaeda. The theme of his work is the use of violence to create a 'proper' Islamic state."
The IDCI website also stocks Dr Naik's Islam and Terrorism? and Towards Understanding Islam by Sayyid Abul Ala Mawdudi, a founder of extremist Islamist faction Jamaat-e-Islami. The Pakistani fundamentalist group aims to replace the government of the sub-continental state with a radical Muslim ruling party and impose strict Sharia law. Mawdudi writes: "Islam requires the Earth – not just a portion, but the whole planet."
Birmingham MP Roger Godsiff said: "If this registered charity has invited this man to speak, and if there is also concern about them selling this sort of literature then the Charity Commission is duty-bound to investigate, and I hope they do so."
A spokeswoman for the Charity Commission said: "Concerns have been raised with the Charity Commission regarding the Islamic Dawah Centre International. We are currently assessing these concerns in order to establish what, if any, regulatory role the Commission may have."
---
Sayyid Qutb's Milestones is of course readily available from a number of mainstream outlets including this one. Does that mean Godsiff and the Sunday Mercury will be calling for an investigation into Amazon on the grounds that it is promoting the ideology of Al Qaeda? Admittedly, Mawdudi's Towards Understanding Islam is currently listed as "out of stock" at Amazon. So I suppose it would be unreasonable to accuse Amazon of supporting a fundamentalist takeover of the whole planet.