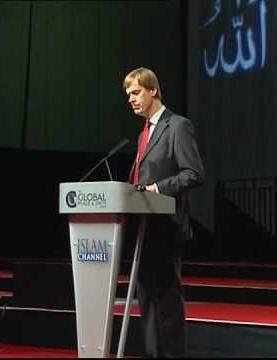 Stephen Timms MP has defended his support for a controversial Islamic conference, calling criticism of it "misplaced" and saying he would attend the event again if asked.
Veteran campaigner Peter Tatchell criticised Mr Timms and London Mayor Boris Johnson for supporting the Global Peace and Unity Festival (GPU) held at the ExCel centre in Newham last weekend, which critics say promotes hate preachers.
Mr Tatchell said: "It is appalling that the mayor, City of London police and prominent public figures are endorsing an event that promotes at least seven speakers with bigoted, violent views. It's the equivalent of supporting an event with BNP and EDL hate speakers."
Mr Timms hit back against the critics, saying he had spoken at previous GPU events and found them "a useful way to communicate with a significant group of constituents". He said: "I have never believed that speaking at an event involved endorsing the views of all the other speakers, so I think the criticism is misplaced."
Mr Timms did not attend this year's event, but said he was open to speaking at future GPU festivals.
He said: "I would want to check who else was speaking first, though it is not always possible to find from the names everything they have said in the past. But I would certainly not rule out speaking again, and the organisers do seem to be endeavouring to ensure that previous problems are not repeated."
The festival was attacked last week by Muslim think-tank Quilliam, the Council of Ex-Muslims of Britain and gay rights group Rainbow Hamlets, which said it would raise its concerns with Newham police.
A spokesman for the GPU said it had sought clarification from all speakers and been told their remarks were "taken out of context". He said speakers must adhere to guidelines and would not be given a platform "if the views espoused do not fit in with the ethos of the event".