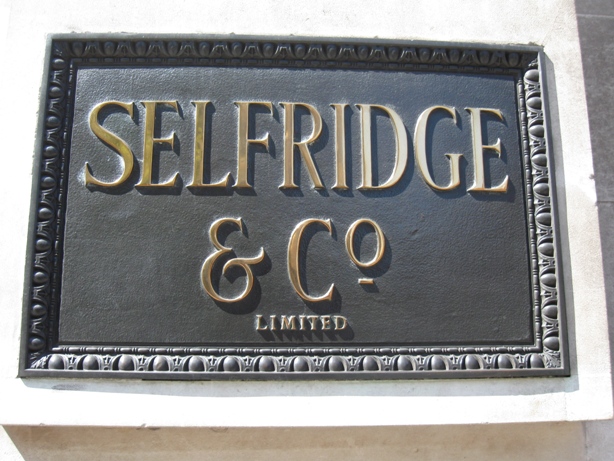 Selfridges was facing a backlash today for giving a free lunch to English Defence League leader Tommy Robinson after a shop assistant refused to serve his friend.
Robinson – a convicted criminal who leads anti-Islam protests that often end in violence – was with a friend who wanted to buy jeans at the Oxford Street store on Monday. The assistant, Robinson claimed, asked the shopper if he was with the EDL leader, and then said: "F*** off, I am not serving you".
Robinson – real name Stephen Yaxley-Lennon – challenged the staff member, and said he assumed the worker was a Muslim "because he had Mo on his name tag".
The EDL chief filmed part of the exchange on a mobile and put it online. In the footage, he says: "You won't serve my friend because he's friends with me … and I'm in the EDL." The assistant replies: "You can put me on the camera all you want mate, but I'm not serving you," and walks off.
Selfridges apologised to Robinson and treated him and his friend to a meal at its Hix restaurant, champagne and caviar bar. It suspended the worker but today confirmed the suspension had been lifted, and said the staff member had "an unblemished record for seven years".
Robinson, 30, from Luton, later tweeted pictures of the food, which included £25 portions of chargrilled sirloin steak and chips, chocolate cake and ice-cream. He wrote online: "I can't lie, staff at Selfridges have been brilliant. #fatlads. Complimentary lunch, manager's a top lad, couldn't be more apologetic."
But scores of people went on Twitter to criticise Selfridges. Many called for a boycott of the store and for Usain Bolt, due to sign books there tomorrow, to cancel. Alice Crossley wrote: "Wow. @selfridges treated a criminal to dinner at Hix. Makes the decision to boycott the store easier. Always preferred Liberty anyway." Mark Gower said: "Only admiration for the Selfridges shop assistant who refused to serve a man with EDL leader. Shame on you Selfridges."
Selfridges said an investigation had taken place and the staff member would be back at work "today or tomorrow". The employee was "not being irrational", a spokesman said, adding: "The suspension has been lifted. Company policy is everyone is welcome, regardless of what people's political views are. [The staff member] is now aware of company policy." Chef Mark Hix confirmed the free meal was granted by Selfridges, not himself.