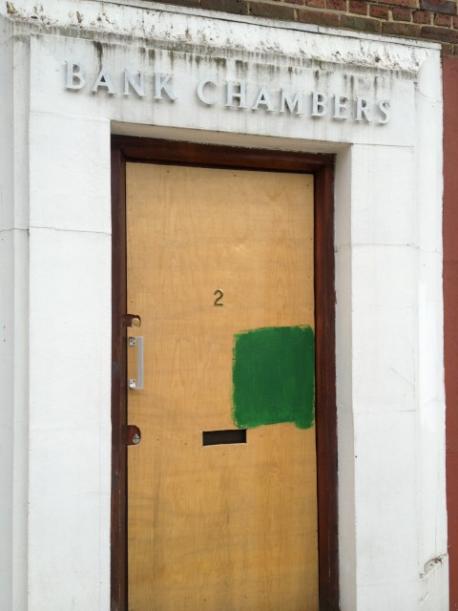 Vandals daubed a swastika on the door of a proposed mosque.
The graffiti was painted onto the front door of the old Bank Chamber building, which is owned by an Islamic group that wants to convert it into a mosque, in Green Lane, Worcester Park, between 8am and 11pm on Tuesday, June 4.
The attack comes in the aftermath of the murder of soldier Drummer Lee Rigby near his barracks in Woolwich last month and in the midst of a spate of vandalism on Muslim buildings around the country.
Vandals painted the red swastika – the emblem of the Nazi party – on the door of the building but it was quickly covered up by green paint. Police are investigating.
An organisation known as Worcester Park Islamic Community Centre bought the derelict building in 2010 and submitted plans to convert it into a mosque which were rejected by Sutton Council last year on the grounds it would bring too much traffic to the area. The plans also met opposition from neighbours who signed petitions against them.
Last month a new planning application for a car-free mosque on the site was submitted to Sutton Council.
If anyone has information about the attack on the Bank Chambers they can call police on 101 or the charity Crimestoppers on 0800 555 111.
The proposal to convert the building into a mosque has been the target of campaigns by both the National Front and the English Defence League.