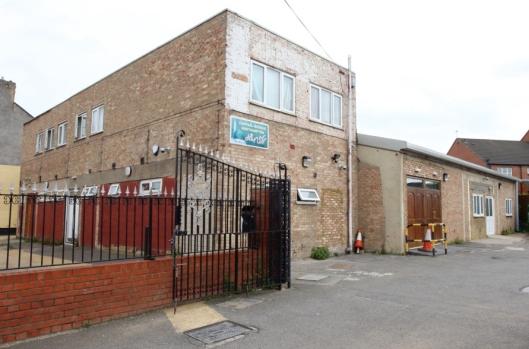 A racist who attacked two Muslims after Friday prayers has been banned from going within 100 yards of Northampton's main mosque.
Nigel Marshall, 42, who has a history of racially-aggravated offences, shouted racist abuse, accused two men of being terrorists, before attacking them as they tried to force him out of Abington Avenue mosque on Friday, October 21.
Michael Waterfield, prosecuting at Northampton Crown Court, said a helper counting the charity collection saw Marshall enter wearing shoes, and when he confronted him and tried to call the police, he was racially abused then assaulted.
When the man who had been leading the prayers also tried to intervene, he too was attacked. As Marshall threatened to "smash the place up", he was forced out into the street shouting more racist abuse and further threats.
Marshall, of Little Billing, Northampton, pleaded guilty to two racially-aggravated assaults and a racially-aggravated public order offence. Judge Lynn Tayton QC said: "You went in wearing shoes which is obviously something not permitted, although anyone is welcome, and when challenged, you were abusive. When the people in the mosque tried to get you outside, you issued further racist abuse.
"Your behaviour was utterly disgraceful and not only that but you were violent towards the people trying to get you outside. It was seen and heard by other people out in the street. Two women, one with her daughter, who heard the abuse and said it was 'vile and poisonous'."
The judge said Marshall had previous convictions for racially-motivated offences in 2006, 2007, 2009 and 2010.
She added: "I am going to give you one last chance given the diagnosis of your condition of adult ADHD and the opportunity to continue with your treatment. This is probably the best chance to protect the community, in particular the ethnic community, from further offending by you. I reserve the case to myself and make no mistake, you are not going to get any more chances."
Marshall was sentenced to 51 weeks' imprisonment, suspended for two years, with nine-months' alcohol treatment and a five-month 7pm to 7am curfew. He must also attend 24 anger management sessions and was handed a five-year restraining order banning him from the mosque, going with 100 yards of it or from contacting the two men he attacked.
As he left the dock, Marshall said: "Thank-you for giving me a chance."