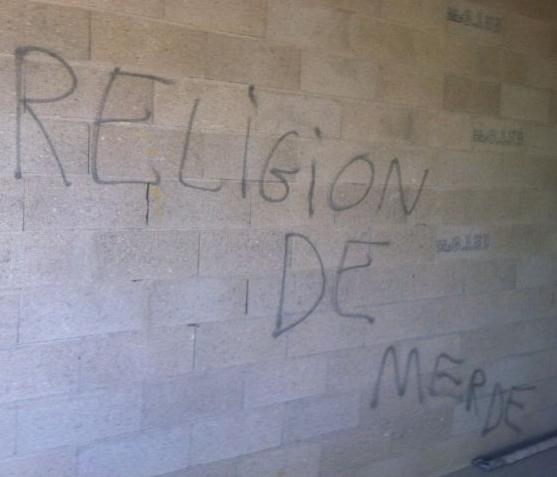 The building site of a future mosque in the city of Coulommiers, east of Paris, was defaced with racist graffiti – including Nazi swastikas – over the weekend.
"A pig's head and Nazi tags were found inside the site," Abdallah Zekri, president of France's Observatory of Islamophobia told the AFP news agency.
"It's the same thing every time," Zekri said of the act of vandalism, calling for harder sanctions on those found guilty of racially-motivated crimes.
Public defamation of a racial or religious nature carries a punishment of up to one year in jail and 45,000-euro fine in France.
Franck Riester, the mayor of Coulommiers and a member of the conservative UMP party, confirmed the building site had been targeted and firmly condemned the act.
"We must work to ease tensions and to respect every citizen, regardless of religion," he told French media, adding that the new mosque is expected to open "within a few months".
"Currently Muslims pray in inhumane conditions, in a room that used to serve as the city's old slaughterhouse. [The city] is leasing them the land to build a new mosque," Riester explained.
The construction of new mosques is a subject of debate in strictly-secular France, with some far-right groups opposing public-funding for religious buildings, even while similar practices were used to build Christian churches in the past.
In early February, two swastikas and racist insults were spray-painted on a mosque in the town of Ozoir-la-Ferriere, less than 40 kilometres from Coulommiers.
The Observatory of Islamophobia recorded 201 anti-Muslim acts in 2012, an increase of 28% compared to the previous year.
See also Al Kanz and Oumma.com.