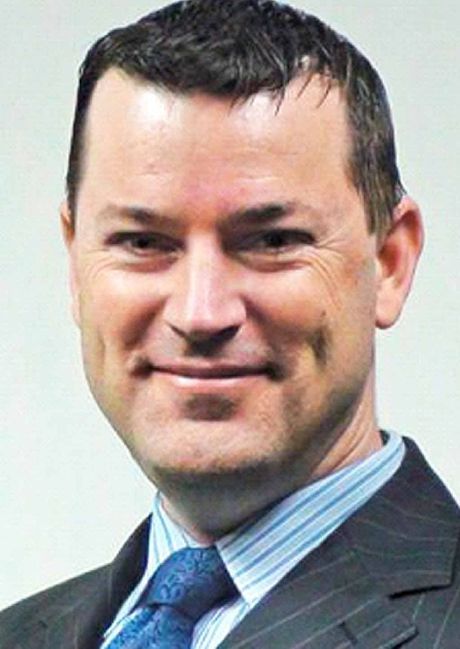 Ipswich Muslims have defended their faith in the wake of Rise Up Australia Party candidate Anthony Mackin's calls to eradicate mosques and ban the burka.
Mr Mackin, a bible teacher, is the Blair candidate for a party that has banning the burka as one of its key policies. In an interview with The QT yesterday, Mr Mackin explained why he was opposed to burkas.
"Part of the problem is the obvious one, that you can't identify who is underneath it," he said. "I've seen recently on the internet that there have been suicide bombers disguising themselves in burkas.
"When we go into a petrol station the first thing a motorcyclist is asked to do is remove the helmet before the cashier will receive payment for the bill, for security purposes. Everybody is required to do this…but the people who are not assimilating to our laws and customs are not."
But Ipswich Muslim David Palmer has hit back and asked Mr Mackin if the party was also aiming to ban costume outfits. "There is no law in Australia that says you can't wear Batman and Superman outfits," Mr Palmer said. "You can't see who is underneath those either. So does he want to ban Superman outfits as well?"
Mr Palmer and his wife Norma have run Brassall Village Takeaway for 20 years and are respected members of the community who worship at the Ipswich Mosque in Brassall. Mrs Palmer does not wear the burka, but she does wear a headscarf.
"I was born a Muslim and I want to follow my religion," she said. "My religion says that as a woman you should cover yourself and I am happy to do it…from my learning, the two things you can expose are your face and your hands. I feel a lot more safe and comfortable walking around, because I feel more modest than other people. But we are not forced to wear a burka."
Mr Mackin said his major concern was that burkas "mostly come from the Islamic religion that is aggressively non conformist". "If they were willing to conform and obey Australian customs and laws there wouldn't be quite as big a problem. The ladies are covered for a particular reason, and that is to subjugate them."
Mrs Palmer pointed out nuns also wear head coverings and said Mr Mackin should look closer to home before criticising Islam. She drew attention to the cases of Christian ministers and priests convicted of molesting children. "That is not something you hear our Imams doing," she said.
On mosques, Mr Mackin said "if Islam determines or decrees that it needs a mosque, then Islam has to go and the mosques have to go". "We've been told mosques are seen as militant infrastructure by the Muslims."
The QT asked Mr Mackin if he favoured the eradication of mosques or stopping them in the future. "Personally, I lean towards the eradication of mosques," he said. "In order to establish a mosque we find that Muslims tend to flood an area and make it uncomfortable for locals."
But Mrs Palmer said Ipswich Mosque was a place of peace, not unrest. "Ipswich Mosque has been built for around five years, and since then we have seen many wonderful people there," she said. "We have formed a very good community and we help each other out. We sit down, but not to talk about terrorism. We sit down to pray and teach our kids to do the right thing. So I think this chap should go and mix around a bit more before he comes up with these accusations."
Mr Palmer said Mr Mackin's views were not reflective of the wider community. "Australia is one of the most peaceful, multinational and multicultural countries that there is and it is because people like (Mr Mackin) don't get a foot in the door," he said.