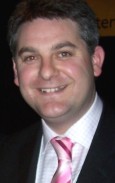 Police will be trained on the importance of Sharia law and the Koran to Muslim communities, under new plans to fight extremism.
The lessons in Islamic faith and culture will become part of the formal training of constables working in towns and cities across the country. Chief constables say that – by understanding the community they are policing – officers will build better relationships.
These could prove crucial in rooting out extremism and preventing a terrorist attack, according to the Association of Chief Police Officers.
But critics have described the plan as "politically correct thinking". Philip Davies, Conservative MP for Shipley, said: "Police officers are not there to implement Sharia law. They are there to implement British law. This idea is misguided. We will only get community cohesion when everybody signs up to being British and following British law."