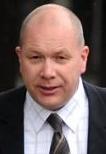 A police sergeant convicted of a race hate crime against a fellow officer has kept his job, The Herald can reveal.
Strathclyde's Gavin Ross was fined £500 at Dunfermline Sheriff Court last year after being found guilty of racially abusing an Asian colleague at a Christmas night out. However, the licensing sergeant has been told he can continue at his current position and rank after an internal police misconduct hearing.
His victim, Sergeant Amar Shakoor, last night said he was "deeply disappointed" with the punishment meted out to Mr Ross, who has had to forgo an anticipated pay rise. Mr Shakoor, who is chairman of the Scottish Muslim Police Association, said:
"He has been dealt with leniently. People who have committed similar offences got the sack. The force is supposed to have a zero-tolerance attitude policy towards racism, islamophobia, sexism and homophobia, and they should stand by that. This decision does not instill confidence among minority officers or the community at large."
The Strathclyde officers worked together at the Tulliallan police training college in Kincardine, Fife, until Mr Ross used a race slur against Mr Shakoor at a staff night out on December 10, 2009. Mr Ross denied making the remark but was overheard by another colleague at the dinner in the The Unicorn restaurant in Kincardine.
It was alleged he called Mr Shakoor a "f****** Muslim b******". But Mr Ross claimed he had been misheard and actually said he was "a f****** amusing b******". Mr Ross last year told Dunfermline Sheriff Court that he, as a gay man, would never make offensive remarks of that kind because he himself had been the victim of hate crimes.
News that Mr Ross had not been drummed out of the force – or even demoted – reverberated around Glasgow's Muslim communities yesterday. Some leading opinion-formers in the community last night expressed surprise that action against Mr Ross had not been tougher.