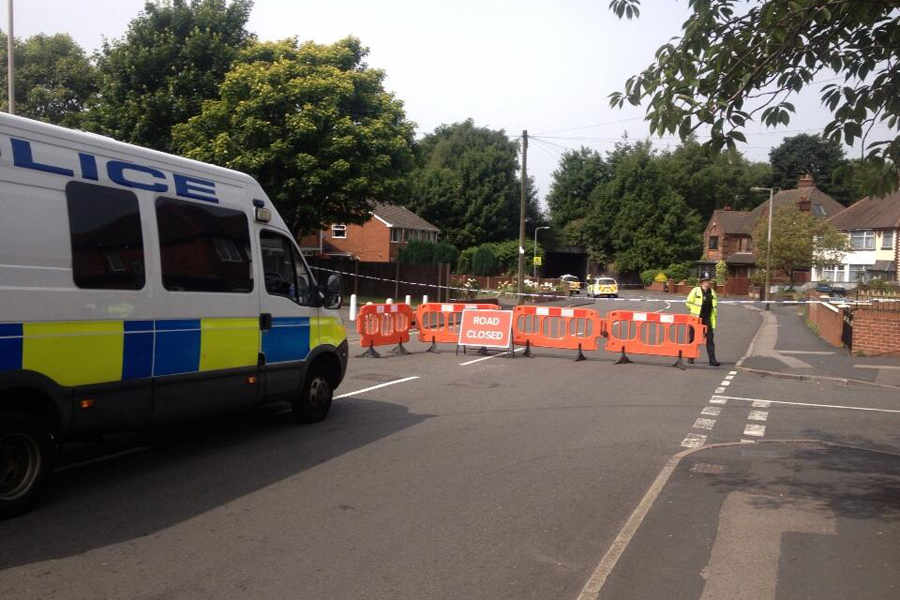 Police have sealed off an area around a West Midland mosque and evacuated local residents after a loud bang was heard. No injuries have been reported but officers say they have closed off the area around Binfield Street as a precaution.
Eyewitnesses at the scene claim a bomb went off in the car park of the mosque at 1.15pm. Some residents have reported finding debris in the area – including nails. This is being investigated by forensic officers at the scene.
A spokesman for West Midlands Police said: "Officers were called at 1.06pm and are currently at the scene. A cordon has been set up and the immediate area is being evacuated as a precautionary measure while police investigate what caused it. There are no reports of any injuries to anyone at this time."
Anyone who saw anything suspicious in the area should call police on 101 or Crimestoppers, anonymously, on 0800 555 111.
Update:  See "Tipton mosque terror blast designed to 'cause serious harm'", Express & Star, 12 July 2013
Update 2:  "Tipton mosque blast was 'terrorist attack', say police", BBC News, 12 July 2013
Update 3:  "Tipton mosque blast: Controlled explosion on 'device' found in garden", BBC News, 13 July 2013