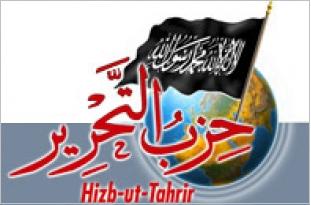 Australia, in common with other "Western" countries, has something of a track record when it comes to scaremongering over the Islamist organisation Hizb-ut-Tahrir and the threat to civilised society it supposedly represents.
Back in 2005 the then prime minister John Howard announced that the government was considering outlawing HT, although nothing came of this due to the absence of any evidence from the security services that could justify a ban. That wasn't good enough for New South Wales premier Morris Iemma, who in 2007 called on the government to illegalise HT on the grounds that "it wants to declare war on Australia, our values and our people".
Later that year the Australian Strategic Policy Institute published a study that found HT to be a "potential threat to the nation", although it concluded that "a ban on HT is not yet justified". This didn't prevent the Jewish Council of Victoria from calling for a ban in 2011 on the grounds that HT was "the sort of group that would encourage home-grown terrorists".
Last month the Australian think tank Future Directions International made a further addition to this anti-HT campaign by publishing a study titled "Hizb-ut-Tahrir in Australia: Urgent Need for International Engagement and Counter-Narrative". It asserts:
"The radical Islamist organisation Hizb-ut-Tahrir (HUT) could pose a socio-cultural threat to Australia in the short term. It may instigate an increased level of small-scale sectarian violence in the medium term and may indirectly instigate terror attacks by affiliated groups or individuals and create a deeply divided community in the long term."
The author, Mirza Sadaqat, works at the Bangladesh Enterprise Insititute in Dhaka. In 2011, at the launch of the BEI study "The State of Terrorism in Bangladesh, 2009-10", it was claimed that of all Islamic organisations in the country it was HT that posed the greatest threat to the state. HT has been banned in Bangladesh since 2009.
HT's response to Sadaqat's paper was scathing: "Riddled with errors of fact and scant of anything that can be called analysis the paper simply regurgitates a tired and discredited narrative about Hizb ut-Tahrir. The 4-page article based entirely on secondary sources, primarily newspaper articles, reads more like a high-school essay completed in a rush rather than a think-tank paper." They characterised the paper as "bad research at best and cheap propaganda in the name of independent analysis at worst".
In an article posted on his Islam, Muslims, and an Anthropologist blog Gabriele Marranci subjects the FDI paper to a more detailed analysis and and basically endorses HT's judgement. He writes:
"It is clear that the methodology is based on secondary sources, and the secondary sources are extremely weak. So, what we are reading is not an analysis paper or a report, but rather an opinion piece that is no different to that which you may read on blogs, in forums or in the editorial section of newspapers and so forth."
Marranci also checks out the credentials of the paper's author and finds that "Mr Sadaqat is not an expert in the field and has little knowledge, beyond a couple of newspaper articles and an old 2007 report published by another Think Tank, about the subject his writing about. The analysis and paper must be rejected since it would be substandard even for a level one course essay at any university."
The 2007 think tank study used by Sadaqat is the ASPI publication mentioned to above, which is even sketchier than his own. It contains no references at all, and the only authority it cites (as "the leading analyst of HT") is Zeyno Baran of the right-wing US think tank the Hudson Institute, who notoriously described HT as a "conveyor belt" to terrorism. It is also worth noting that one of the newpaper articles referenced by Sadaqat – "Jihadist group a threat to us all" – is by none other than mad Melanie Phillips. Some scholarly apparatus!
Marranci asks how a reputable organisation like Future Directions International could think it appropriate to publish such a shoddy piece of work. He relates this to a general problem with think tanks, which aim to "provide a fast, public friendly, easy to use policy support for difficult decisions" and prioritise this over any concern for "ethical issues, ethical conduct of research and often methodology". There is in addition a more specific problem when think tanks address issues related to the Muslim world: "In a majority of such cases, the engagement is aimed at sensationalism, where fear mongering reigns sovereign."
For an example Marranci refers readers to his critique of Denis MacEoin's 2007 report for Policy Exchange, The Hijacking of British Islam. It should be added that Marranci's doubts about the reliability of this study were subsequently confirmed when it was revealed to be based in part on forged documentation.
Marranci urges Future Directions International to withdraw the "Hizb-ut-Tahrir in Australia" paper in order to "avoid compromising the quality of their information, publications and work". He also argues that an understanding of HT Australia requires "substantive and extended academic research" which is so far lacking. As Marranci points out: "Academic research has (in the majority of cases) the benefit that it is public, clear in its scope and aims, and normally based on ethical, methodologically sound research."