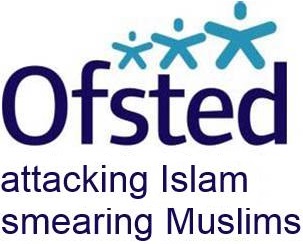 "Over the past three months the pupils and parents of Alum Rock, the tight-knit, overwhelmingly Muslim community we serve, have become unwitting players in a vast game of academies, anti-extremism policy, Whitehall leaks and faith schools.
"Not a thought for our year-11s sitting crucial exams, or their parents. But then, these people are Muslims, and Islamophobia the last acceptable prejudice."
Lee Donaghy, assistant principal of Park View School, responds to the Gove-inspired witch-hunt.
See also "The Guardian view on the Birmingham schools row: more dogma than dynamite", Guardian, 9 June 2014
And Mark Easton, "'Trojan horse' scandal – extreme or diverse?", BBC News, 9 June 2014
Also, although it was written before the Ofsted reports were published, see Mohammed Amin, "My take on 'Trojan Horse'", ConservativeHome, 9 June 2014