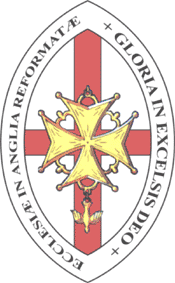 A church has been banned from using a market stall to hold its weekly outreach service following a complaint about "hate-motivated" leaflets published by the group.
The Norwich Reformed Church held a weekly outreach bookstall from the Norwich City Council-owned site on Hay Hill, but has been informed it is no longer allowed to use the stall after the council received a complaint about literature on it. The complaint prompted a review of the materials produced by Reverend Alan Clifford, pastor of the church, and the council contacted police as materials, particularly the leaflet entitled Why Not Islam, were considered to be hate-motivated.
The church has been prohibited from using the site, while the council-run Eaton Park Community Centre has also been contacted with a view to ceasing any further bookings made by the church.
A council spokesman said: "We received a complaint from a member of the public about material published by the Norwich Reformed Church (associated with the Farthing Trust) which uses council facilities. This was considered to be hate-motivated and, in accordance with the agreed Norfolk Multi Agency Protocol, we contacted the police.
"Although the police advised that no criminal offence had been committed, we have a duty under the Equality Act 2010 to foster good relations between people of all backgrounds and religions. By allowing premises owned by the council to be used by an organisation publishing such material, we would be failing in that duty. People across Norfolk have recently been urged to stand up to hate-motivated and intolerant behaviour through a publicity campaign and as a council we have to play our part and take action where necessary."
Rev Clifford, who has written to the Christian Institute for advice, said an "extraordinarily silly" form of "political correctness" had emerged. He said: "While the opinion of the Christian Institute is awaited, it is hoped that in due course, common sense might prevail, and that Norwich Reformed Church's rights to worship and witness will be restored."
A police spokesman confirmed a complaint had been received from a member of the public regarding leaflets that were distributed but, following discussions with the council, the force's diversity team and CPS it was "deemed that no offences were carried out".
Norwich Evening News, 14 April 2012
Postscript:  Clifford was in the news back in 2004, when he declared that he agreed with British National Party leader Nick Griffin that Islam is an evil faith.