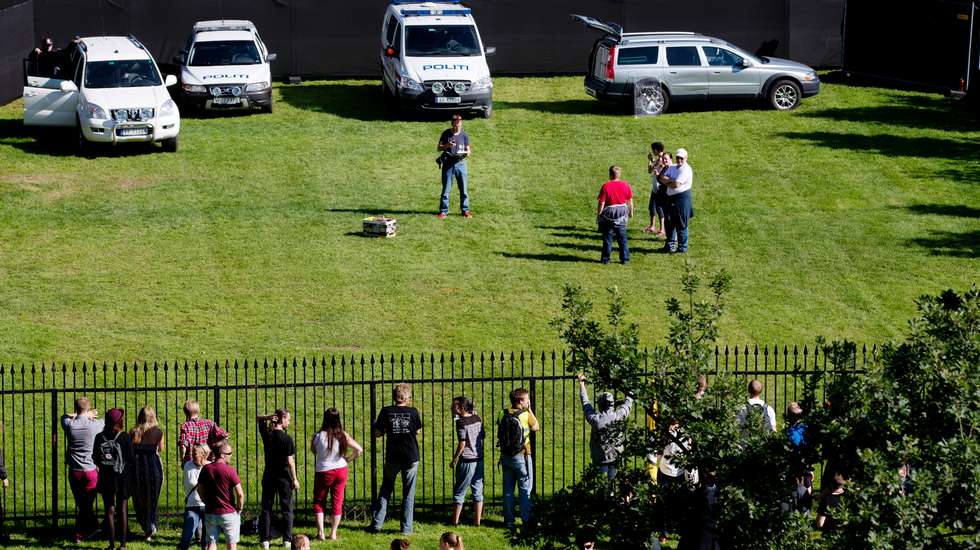 The EDL's sister organisation the Norwegian Defence League held a demonstration at Marinen park in Trondheim yesterday, the purpose of which was (yes, you guessed) "to protest against the Islamisation of Norway".
Arve Mauseth of the NDL had told Adresseavisen that they were expecting between 30 and 50 participants, including representatives from the Swedish and Polish Defence Leagues.
Alas, it would appear that the struggle against the Muslim hordes is not going well in Norway. Adresseavisen reports that only six people turned up to the NDL protest. They were confronted by 60-70 counter-demonstrators.