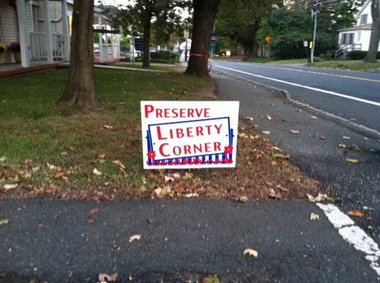 When a local Islamic organization hired Bernardsville architect Daniel Lincoln to design a new mosque, he set out to create a building that would serve its purpose as a house of worship and fit into the colonial and bucolic character of this township's Liberty Corner.
He's proud of the result. The 4,252-square-foot building with white siding and a gray roof could be mistaken for a large home. Remove the crescents, and the two 35-foot minarets could pass for chimneys.
But many of the people who would be neighbors of this mosque aren't as appreciative.
"When they look at this building, all they see are the letters M-O-S-Q-U-E," said Lincoln, who also is president of the Historical Society of the Somerset Hills.