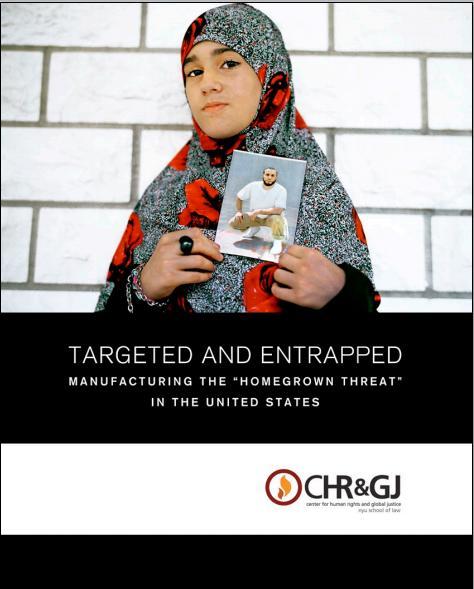 U.S. government tactics in pursuing domestic terrorism cases target and entrap Muslim community members and fail to enhance public safety, according to a report released Wednesday by a human rights center at New York University's law school.
The government's use of surveillance, paid informants and invented terrorism plots prompts human rights concerns, according to the report by NYU's Center for Human Rights and Global Justice. The authors examined three high-profile cases in New York and New Jersey that they said raised questions about the role of the FBI and New York Police Department in creating the perception of a homegrown terrorism threat.
In the cases, each of which resulted in convictions and lengthy sentences, informants pretending to be Muslims pushed ideas about violent jihad and instigated plots that law enforcement later foiled, the report says. The researchers urged the FBI and NYPD to revise guidelines that govern such investigations.
Los Angeles Times, May 19 2011
See also CHRGJ press release, 18 May 2011
Download the report here