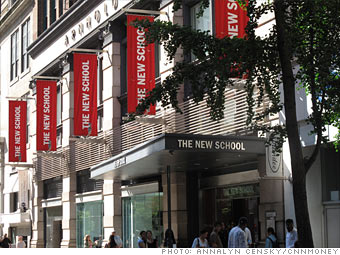 A New Jersey Muslim woman slapped The New School with a lawsuit on Friday alleging she had to quit her job there in March after being routinely bombarded with racist slurs by co-workers – and was even ordered not to wear her Hijab to work.
Jamilah Moudiab filed a civil-rights lawsuit in Manhattan federal court that also alleges her supervisor, Monique Ngozi Nri, told her shortly after she was hired in 2011 that the Manhattan university is a "religious free zone" and that "if [she] wants to stay at The New School, [she] must not wear a headdress."
Moudiab, who quit her job as an international student advisor in March, claims mischievous co-workers even anonymously placed a Christian cross and Rosary beads on her desk to "further castigate" her Muslim beliefs.
Among the other complaints in the suit is that the Clifton, NJ-resident was harassed by co-workers for putting up photos of Trayvon Martin after he was shot to death by cops.
She claims she was scolded by Nri for expressing her belief to co-workers that Martin was "murdered for walking," adding Nri felt the Florida teen was the "aggressor" with authorities in the high-profile shooting.
Both The New School and Moudiab's lawyer, Laurie Morrison, declined comment.