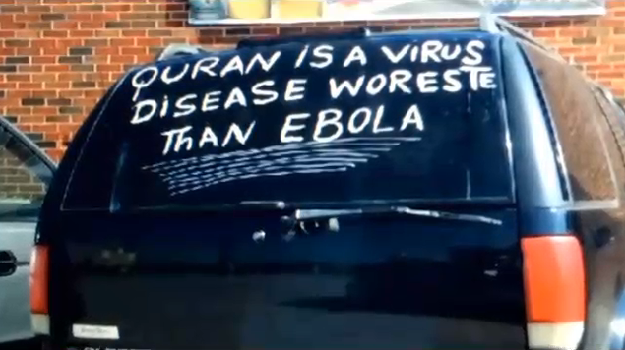 A 15-year-old boy died on Thursday night in spite of doctors' efforts to save his life after he was deliberately struck by a car in a collision that severed both of his legs.
According to Kansas City, Missouri's WDAF-TV, the boy was exiting the Somali Center of Kansas City with a friend when a driver in his 30s rammed his car into them both. The driver reportedly targeted the boys because of their Muslim faith.
The attack took place on Thursday at around 5:30 p.m. as the boys were getting into a parked car.
"It became pretty clear that this was not an accidental crash, there is a considerable amount of evidence that leads us to believe it was intentional," said Sergeant Bill Mahoney of the Kansas City Police Department.
The second boy was not seriously hurt in the impact, but the deceased 15-year-old's legs were severed at the scene and he reportedly lost a tremendous amount of blood. Paramedics rushed him to Children's Mercy Hospital where a surgical team labored in vain to save him.
The suspect reportedly rammed the boys and the second car, then tried to flee the scene, but his vehicle was too badly damaged. Police said that he then tried to run away, but was apprehended.
The boy's family and other people involved with the Somali Center told WADF that the suspect has been threatening them for months, even waving a gun at some attendees and telling them he was going to kill them for being Muslim.
"A month or two ago he came to the Somali mall, two blocks from here. Things got bad, they started arguing and he pulled a gun," said Abdul Mohamed, a man who knows the victim, to WDAF.
The victim's name has not been revealed, but he was reportedly the son of the current head of the Somali Center.
See also "FBI probes pedestrian death in Missouri as possible hate crime", Reuters, 5 December 2014
And "Teen intentionally struck by SUV dies", KCTV, 5 December 2014