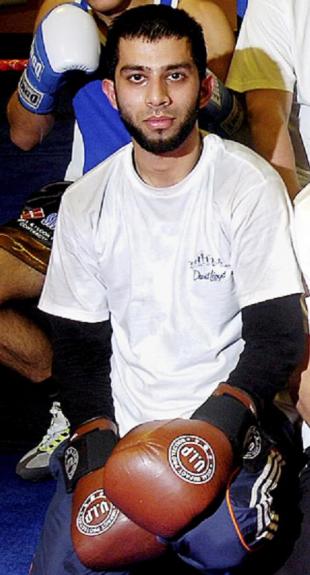 A talented young boxer was banned from fighting in his debut bout – because of his beard and religion. Mohammed Patel, who has the beard as part of his Muslim faith, has now lost all motivation to box and is on the verge of quitting the sport.
The 25-year-old was due to fight in front of a packed house of 300 spectators at Bolton Lads and Girls Club's annual boxing night, earlier this year – but a competition official told him he could not take part unless he shaved. Mr Patel, from Astley Bridge, said: "I was gobsmacked – I didn't know what to say. When I saw the rule book, I thought, 'What can I do?'."
The Amateur Boxing Association of England (ABAE) rules state that fighters must be clean shaven for health and safety reasons. There is an allowance for Sikh boxers, who must wear a net – but the rule book makes no mention of any other religion.
When Mr Patel arrived early at the club to weigh in for the bout last January, he was asked by the event's OIC (Official in Charge) if he was Sikh. He said he was Muslim and was then told he would have to shave if he wanted to take part. He refused and was not allowed to fight.
The promising boxer's plight has since been taken up by Inayat Omarji, from the Bolton Council of Mosques (BCOM), who is now trying to force a change in the rules. He said: "I was shocked. I spoke to the ABAE to ask them for the rule to be changed but we seem to have got nowhere in 11 months. If the governing body doesn't accept the religion then there's a big problem."