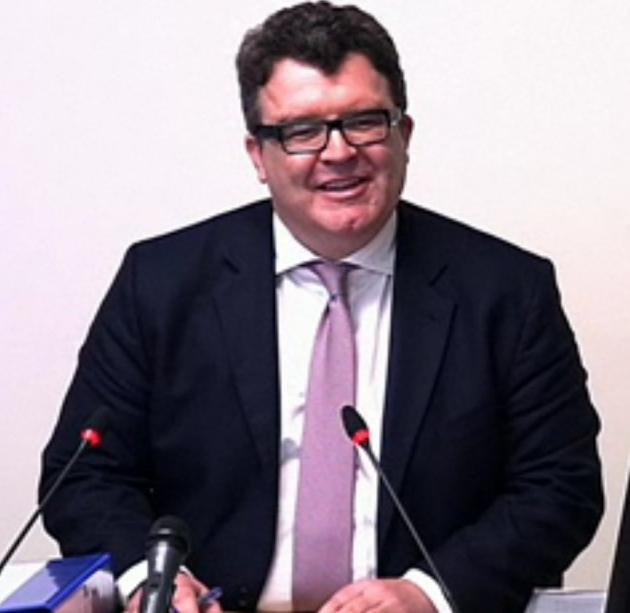 News of the World tried to smear Tom Watson with an untrue story that he was having an affair with a devout Muslim woman, the campaigning MP has claimed.
Journalist Mazher Mahmood, the so-called "fake sheikh" who dressed up as an Arab prince to pursue stories, had Mr Watson placed under surveillance by a private detective for a week. Mr Mahmood was the News of the World's star reporter, although far from royalty, he was actually the son of an ordinary couple from Small Heath, Birmingham.
In evidence presented to the Leveson Inquiry into the culture, practice and ethics of the press, Mr Watson, Labour MP for West Bromwich East, said he believed the surveillance was part of an attempt "to smear all 12 members" of the Commons Culture, Media and Sport Committee, which was looking into allegations of phone hacking at the News of the World.
Describing attempts to smear his reputation, Mr Watson said: "I was followed by private investigator Derek Webb. Recent disclosure from the company shows that the covert surveillance was commissioned by Mazher Mahmood with someone called 'Conrad' acting as an accomplice.
"Mahmood made untrue and damaging claims in internet emails with the subject heading 'Labour sex scandal'. He claimed I was having an affair with a devout Muslim woman. It goes without saying that the allegation alone would have caused immense damage to the reputation of the woman concerned."
It speaks volumes about the mentality of the Murdoch press that the News of the World evidently thought the accusation that Watson was engaged in an adulterous affair would be particularly damaging to him if the woman was alleged to be a Muslim.