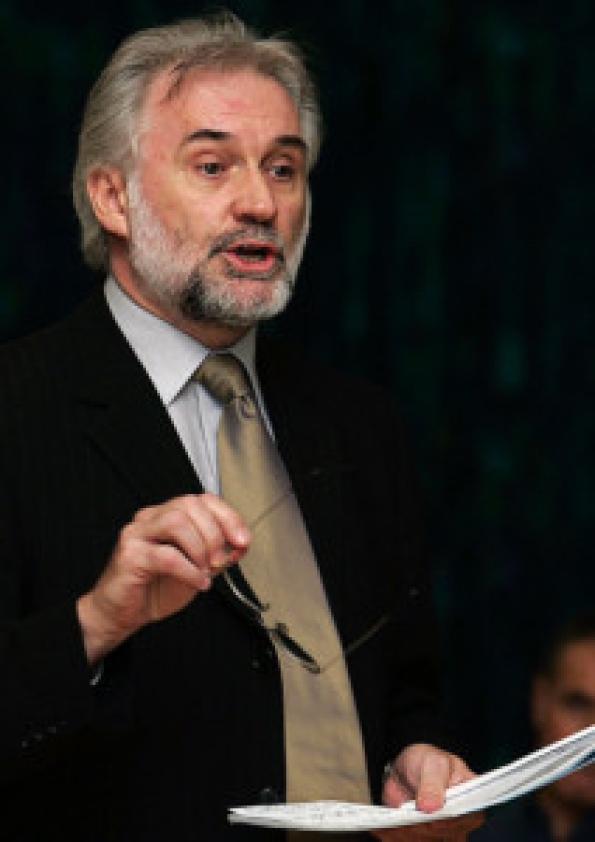 Spen MP Mike Wood is calling for a far-Right protest in Dewsbury tomorrow to be called off. He fears the protest could spark trouble which might spill over into nearby areas. And parents in parts of Heckmondwike are being warned of possible trouble.
The English Defence League plans to protest between 1pm and 3pm in Dewsbury.
Mr Wood, MP for Batley and Spen, has told police that previous EDL demonstrations have led to crime and disorder spilling into neighbouring towns. In a letter to chief constable Sir Norman Bettison he says: "Towns in the Spen Valley have suffered disorder and crime during and after EDL events."
He said a demonstration in Cleckheaton in March led to more police having to be drafted in. Shops were attacked in Heckmondwike and there was disorder on public transport. "And this was a demo designed to show the EDL could behave in order to justify larger protests, such as the one planned for this weekend.
"The history of trouble, attacks and arrests must dispel any claim the EDL has to a legitimate right to protest and demonstrates the potential for trouble to spill over into Spen Valley. The last thing local businesses and residents need is to be footing the bill and dealing with the aftermath of yet another event staged purely to cause confrontation and division. The police should ban this protest and save us all the time, trouble and expense it will cause."
In Heckmondwike, parents at some schools have been given early warning of the demo by text message.
There will be counter-demonstrations by Unite Against Fascismand the TUC and police are asking people to work with them to ensure disruption is kept to a minimum. Several hundred members and supporters of the groups are expected to attend.
Chief Supt David Lunn said: "I urge people not associated with the demonstrations to avoid them." He said the EDL planned a static demonstration not a march.
Spenborough Guardian, 29 June 2012
See also "MPs call for ban on EDL march", George Galloway news report, 26 June 2012
The claim that the EDL will be holding "a static demonstration not a march" is disingenuous.
According to the EDL, their agreement with the police is that they are to assemble at two designated pubs, the Principle and the Black Bull, and will then be given a police escort through the town to where they are holding their rally: "The procession will follow the route of Northgate to Market Place across Long Causeway to Dewsbury Town Hall. Then as promised the speeches will be heard outside the Town Hall." So the EDL will get to march through Dewsbury anyway.
A year ago Sir Norman Bettison rightly used his powers under the Public Order Act to prevent the EDL holding their planned protest outside Dewsbury Town Hall and restricted them to the station car park. EDL leader Stephen Lennon was outraged.
"Do the streets of Dewsbury belong to heroin-peddling Muslim gangs?" he demanded. "No they don't. Do the streets of Dewsbury belong to paedophiliac Muslim gangs? No they don't. Do the streets of Dewsbury belong to imams? No they don't. The streets of Dewsbury belong to us. They are British streets, in England, and we are taking our streets back, city by city, street by street. And there ain't no-one is going to stop it."
Lennon declared that the EDL would return to Dewsbury to stage a national demonstration in sufficient numbers that they would be able to defy the police. It would appear that Bettison has capitulated to this threat.