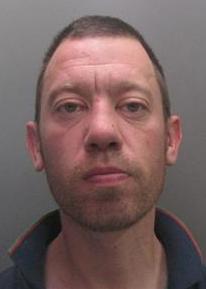 A man banned from going near a number of Islamic premises in Cambridge after he threatened to burn down a mosque was convicted of carrying a knife close to the Mawson Road mosque.
David Camp, 35, of Thorpe Way, Cambridge, was stopped by police on Mill Road with a Stanley Knife in his rucksack on Monday. Camp explained to the officer that he had the knife in case he needed to repair his bicycle, which he was riding at the time of the incident on August 18 at 3 15pm.
But the Cambridge Magistrates Court heard the 35-year-old had earlier posted on social networking site Twitter: "Stan is always with me if you know what I mean." In his police interview, Camp confirmed "Stan" referred to his knife.
The conviction comes just six days after Camp was sentenced to 15 months behind bars for having a folding lock knife on board a train travelling between London and Harlow and making racial comments.
Earlier this month, Camp was also given an Asbo by a Cambridge court after posting a "large number" of anti-Islamic messages on Twitter between April 1 and June 5.
Sgt Matt Gadsby said at the time the police had applied for the Asbo because Camp had caused "considerable distress" with his behaviour.
Defending Camp in court yesterday, Christina Metcalfe pointed out that although Camp was very close to breaching his Asbo, he had not in fact done so.
She added: "It's not naughty being near the place you are not allowed to be in. At no stage was the knife out in a dangerous position, at no stage was it brandished and no-one was threatened by it."
Camp was given an additional four weeks in prison for the incident, to be served concurrently to the 15 months he was given by a Chelmsford Court last week.