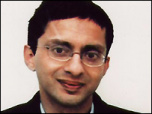 The Mail on Sunday has today printed an apology to Inayat Bunglawala – Advisor on Research and Policy at ENGAGE – following a scurrilous story it ran about him on March 15 2009. The MoS apology – which also appears on the MoS website – reads as follows:
On March 15 we suggested that Inayat Bunglawala's stabbing an intruder at his home questioned his suitability as a Government adviser on terrorism.
In fact Mr Bunglawala acted entirely in self-defence and no charges were brought against him.
Also, Mr Bunglawala does not support Al Qaeda or Abu Qatada as the article may have suggested.
We apologise to Mr Bunglawala for the distress caused and have agreed to pay him damages.
The March 15 2009 Mail on Sunday story had been reprinted with glee by a number of other outlets including the website of the racist British National Party.
Last December, the Daily Express also published an apology and paid damages to Inayat after libelling him over false allegations of extremism.