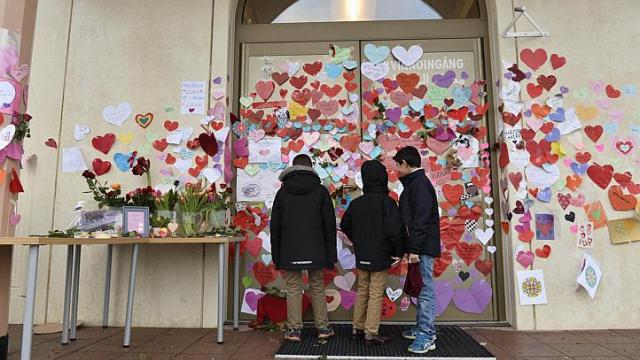 Paper hearts have been pasted on to the doors of a mosque in Uppsala following the suspected arson attack there Thursday and hundreds joined a demonstration there Friday morning in solidarity with Swedish Muslims.
Among those demonstrating in Uppsala was Sweden's minister for public administration, Ardalan Shekarabi.
Speaking to Swedish Radio in Uppsala, Shekarabi said: "We're seeing a wave of Islamophobic propaganda. It's obvious that we have to take a stand against Islamophobia and for the equal value of every person. All people, no matter what their faith, should feel safe in Sweden."
The Uppsala incident followed fires during the Christmas holidays at mosques in the towns of Eskilstuna and Eslöv. Demonstrations to protest what many see as hate crimes and growing Islamophobia were also held Friday in Stockholm, Gothenburg and Malmö.