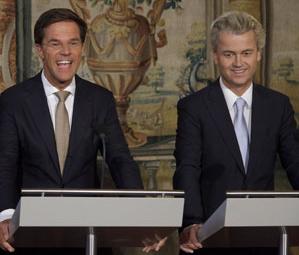 The close relationship between the right-wing Liberal VVD and anti-Islam PVV in government is a cause for concern among many local VVD leaders and officials, the NRC reports on Thursday.
Almost half of local officials polled by the paper said the VVD should do more to emphasise the difference between the VVD and Geert Wilders' party. And a majority want to form the next cabinet with the Liberal democrats D66 instead.
The PVV has an alliance with the current minority cabinet made up of the VVD and Christian Democrats.
The VVD holds its annual conference this weekend.