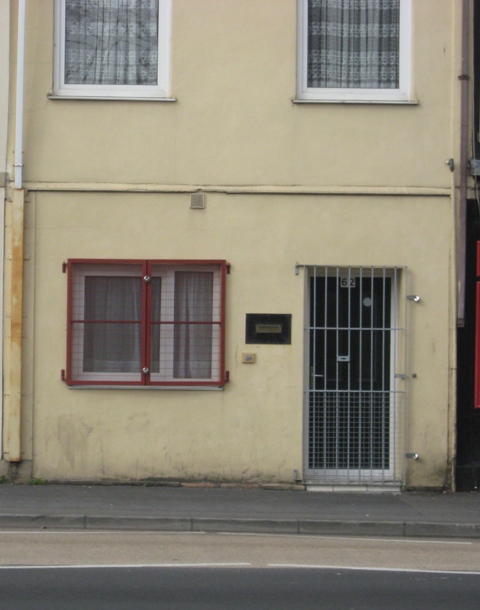 Security cameras are set to be installed at Llanelli's mosque, where Muslims "have suffered abuse for 14 years".
Funding has been confirmed for CCTV cameras to cover an area of Station Road, following claims of abuse against people visiting the mosque to pray.
The problem came to a head when a group of elderly women marking the festival of Ramadan last year were followed into the building by two men.
Press officer for Llanelli's Ethnic Minority Help Association, Anne Stevens-Bevan, who has fought tirelessly for improved security at the mosque, welcomed the news.
She said: "I am absolutely thrilled that there will be CCTV there. I went to the Muslim Council for Great Britain and the Home Secretary, and everybody listened and saw the desperate need for something to be done.
"The people attending the mosque have suffered abuse for 14 years, but they have shown exemplary behaviour. It is heartening to think that this year at Ramadan the same fate will not befall the people attending the mosque. I have had so many phone calls about this, and everyone is chuffed."
Metal bars were fitted over the mosque's windows earlier this year, following reports that the glass was smashed while someone was praying inside.
And Mrs Stevens-Bevan was pleased to confirm there had been no incidents at the building in recent months. "It has been lovely at the mosque, and it has been quiet there," she said. "Soon Ramadan will be here, and as I told them, the CCTV will be fitted by then."
She added that members of the Ethnic Minority Help Association hope the cameras will improve safety in the Station Road area, as well as at the mosque. "I have done this for the whole community," she said. "There are people living in Station Road and all around it, so I have done this to keep everybody safe."
Carmarthenshire Council's community safety manager Kate Thomas said: "I am pleased to confirm that the Community Safety Partnership is funding a camera in response to concerns raised by the local community and following discussions with them.
"The camera will cover the entrance to the mosque and the nearby area, and will be monitored proactively by our CCTV operators. We are in the process of installing the camera, which should be up and running this week."
Via ENGAGE