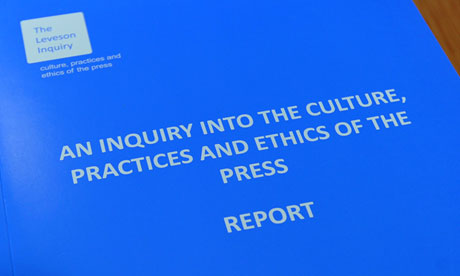 The Leveson report into press standards includes a section on "Ethnic minorities, immigrants and asylum seekers", which draws on evidence presented by ENGAGE, former Daily Star journalist Richard Peppiatt, Peter Oborne of the Daily Telegraph and others about the atrocious treatment of Muslims by the tabloid press.
Leveson writes that "the identification of Muslims, migrants, asylum seekers and gypsies/travellers as the targets of press hostility and/or xenophobia in the press, was supported by the evidence seen by the Inquiry".
He concludes that, while much of the press has acted responsibly, "there are enough examples of careless or reckless reporting to conclude that discriminatory, sensational or unbalanced reporting in relation to ethnic minorities, immigrants and/or asylum seekers is a feature of journalistic practice in parts of the press, rather than an aberration".
The relevant section of the report has been reproduced by the Electronic Immigration Network, or you can read it here.