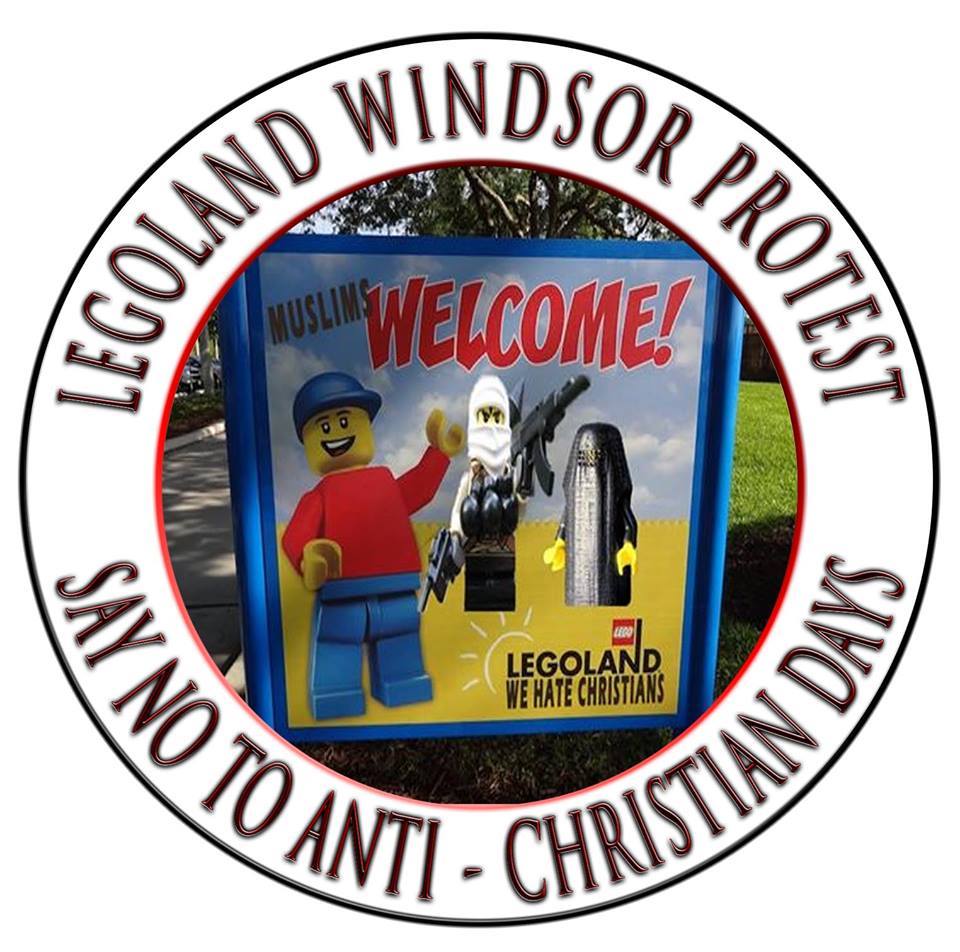 Legoland in Windsor has cancelled a private event for a Muslim foundation after receiving threatening phone calls, emails and social media posts.
The Muslim Research and Development Foundation, a registered charity, had planned a family day at the Berkshire theme park on 9 March. Legoland said a "small group" had spread "deliberate misinformation" about the event to stop it going ahead. It decided to cancel the event after discussions with Thames Valley Police.
The force said it was investigating the offensive messages regarding the event. It has been reported that some of the messages had been sent by far-right supporters.
Comments on social media about the proposed event led to the theme park's Facebook page being closed last week. A spokeswoman for Legoland said it was the first time it had experienced problems hosting a private event since it opened in 1996.
The Muslim Research and Development Foundation is chaired by cleric Haitham al-Haddad who has been described by some newspapers as an "extremist preacher", something Mr al-Haddad denies.
See also "Legoland cave into pressure", Anti Fascists Online, 25 February 2014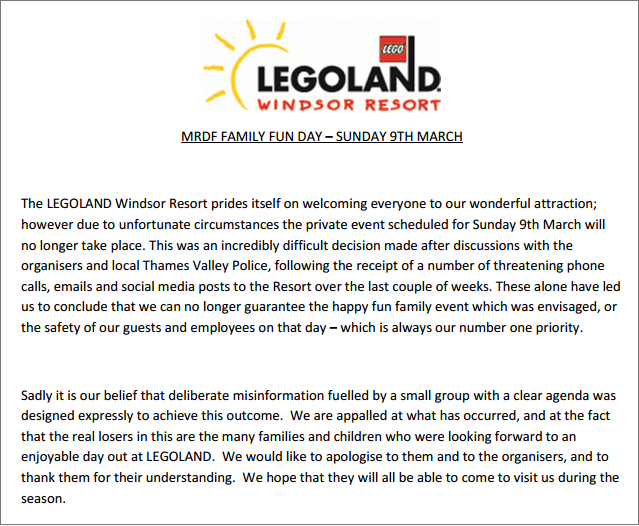 Update:  See "Islamophobia 10 – Theme Parks 0", Insted Consultancy news, 27 February 2014