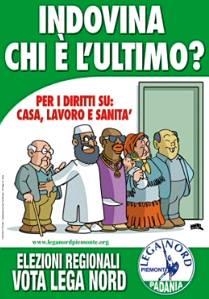 A small town in Italy has banned women from wearing burqas and face veils, making it the first time such a law has been passed in the country. Sesto San Giovanni, a small town on the edge of Milan, has made national headlines after it decided to ban women from wearing burqas.
Chabani Ibrahim of the town's Islamic Center says he has no idea why the local authorities decided to agree to the ban. "We have real concerns about the position of this motion in the town council's priorities as there are a lot of other problems that need solving in this town," he told Press TV.
"There are only a handful of women who wear burqa and you hardly ever see them on streets. At the same time, there are nearly 6,000 Muslims who don't have a descent place to practice their faith on a daily basis," he added.
The idea was originally proposed by a female councillor from the far-right Northern League Party. Alessandra Tabacco argued that there is a law in Italy that says people should identify themselves since it is an issue of security.
Those most affected by the decision feel that it is an unfair and unnecessary attack on their freedom of expression. "It is our religion. Everyone should respect it in the same way that we are respecting other people's faiths," a Muslim woman said.