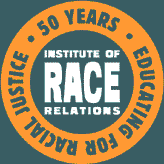 As Belgium and France move to ban the burqa, the IRR European Race Audit (ERA) publishes today a briefing paper on 'The background to the French parliamentary commission on the burqa and niqab'.
It examines how André Gerin, the Communist Party mayor of Vénissieux, ignited the debate on the voile intégral in a country where, it is estimated, that a total of 2,000 women wear the burqa. It describes the various arguments used to justify the ban from upholding laïcité to opposing the rise of Salafism and defending the freedom and dignity of women.
Institute of Race Relations news release, 28 April 2010
Download the briefing paper here.