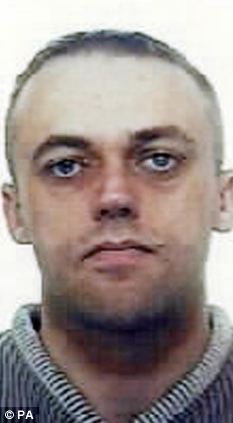 A white supremacist who dismissed other extreme groups as weak and gutless was jailed for 10 years today after becoming the first Briton to be convicted for producing a chemical weapon.
Ian Davison, 42, whose Aryan Strike Force idolised Hitler and flew swastika flags on secret training days in Cumbria, was castigated by a judge for recruiting his teenage son Nicky, a part-time milkman and would-be soldier, who was given two years' detention for possessing material useful to commit acts of terror.
A sentencing hearing at Newcastle crown court heard that other alleged members of the ASF, which recruited some 350 people worldwide online, will face trial later this year.
Ian Davison had discussed poisoning Muslims' water supplies with an avowed Nazi in Serbia, as well as emailing other ASF members about posting cockroaches through letterboxes of Asian restaurants and businesses to start infestations and for their closure.
Although the hatred was often focused on Muslims and ethnic minorities, the group's propaganda – fed online by Nicky Davison – often attacked "Zionist governments". Ian Davison wrote on an internet forum: "The Jew is the Aryan's sworn enemy above all."