The parents of a 17-year-old girl, jailed for attacking her because she was going out with a black man, have been called "disgraceful" by a judge.
David Champion, 50, from Swansea, and his wife Frances, hit daughter Jane for "bringing shame" on the family. The father also abused her boyfriend Alfonce Ncube with racist language before grabbing and kicking him.
Champion was jailed for 12 months at Swansea Crown Court, and his wife to nine months. Both admitted assault.
The father also admitted a charge of racially aggravated assault against Mr Ncube. Frances Champion admitted using threatening, abusive or offensive words or behaviour to cause racially aggravated fear or provocation of violence towards Mr Ncube.
A reminder that "honour-based violence" is not a phenomenon restricted to communities of recent migrant origin. The Daily Mail has covered this story – but, oddly enough, doesn't regard the religious beliefs of the convicted parents as at all relevant to the case. Another of those "what if they were Muslim?" moments.
Update:  According to The Sun David Champion is a supporter of the EDL's sister organisation, the Welsh Defence League.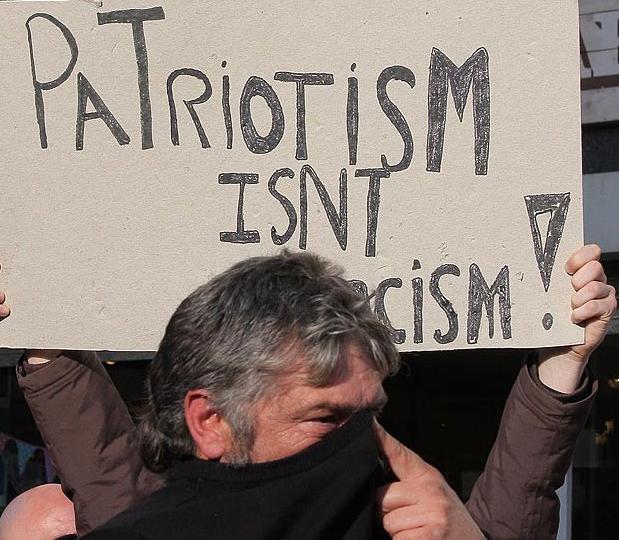 David Champion covers his face at a Welsh Defence League demonstration in 2009