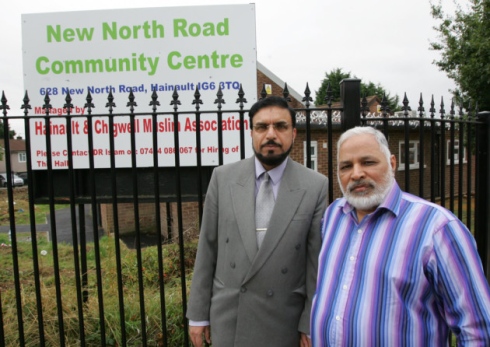 A trustee of a Hainault community centre that is under investigation by Redbridge Council believes it is being unfairly targeted.
New North Road Community Centre in New North Road, Hainault, opened on September 1 as a multi-faith community centre. But last week, a group of residents submitted a petition to the council, as they believe it is being used as a mosque, making people of no or other faiths feel excluded.
Dr Sohail Hameed says the centre does provide for the whole community. He said: "Our main aim at the moment is raising the standard of education. The hall is mostly used by teachers. People do their daily prayers here but I am a GP and I pray in my office too. There is no breach of planning conditions."
The council are looking into the matter as residents believe the centre should not be used as a place of worship, and claim it is in breach of planning conditions if it is.
The petition also cites increased traffic on a Friday lunchtime and "discrimination", including removal of shoes prior to entry of the centre, a separate entrance for women, opening and closing at specific times each day and the alleged refusal of entry based on faith. Dr Hameed called the claims "absolutely ridiculous".
Cllr David Poole (Conservative, Hainault) spoke about the residents' concern at the same meeting. He said: "The petition has been signed by 57 residents who feel the community centre is not open to them."
The council's planning and regeneration and property service area are leading the investigation.
Cllr Alex Phillips, (Conservative, Fairlop), chairing the area committee three meeting last week, said it was a matter for the planning department. "If it is not open to all of the community, it will be acted upon," he said. "The council is looking in to the matter, but it will take time."
Ilford Recorder, 5 November 2013
---
As the report points out, the community centre only opened a couple of months ago, yet already people have organised a petition against it. You might wonder whether the centre's critics were prepared to give it a chance.
During a 2011 protest against the decision to lease the building to the Hainault and Chigwell Muslim Association, police had to threaten opponents of the scheme with arrest under the Public Order Act if they continued to make racist comments.