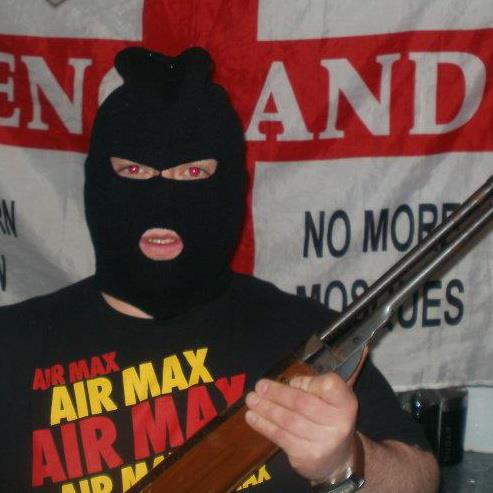 A far right gang which allegedly posted racist abuse online, alongside pictures of them posing with guns, have been targeted by police raids.
Officers arrested a 30-year-old man yesterday in a series of raids in Shadsworth and Whitebirk in Blackburn. Two guns have also been seized.
The police operation came after a series of photos were published on Facebook. The investigation also centres on extremely offensive racist postings on the website.
The 30-year-old has been arrested on suspicion of possession of a firearm and is also under investigation for using threatening words or behaviour intending to stir up religious hatred.
As part of the raids yesterday two rifles were confiscated and are now being examined by police.
Officers said the gang is suspected of having links to the English Defence League, the far-right organisation which held a violent march through Blackburn town centre last year.
Insp Dave Mangan said: "The investigation began when we were shown some images on Facebook that we were highly concerned about. They showed people posing with what appeared to be guns.
"We executed two warrants at 8am. One male has been arrested and two firearms have been seized. There have been many offensive comments posted on the website and those are also being investigated.
"We are currently working to identify the people who have been posting. There are other people we want to speak to in connection with this website.
"It is important to make it clear that at this stage these people do not appear to be making any direct threat with the weapons. But whenever there is any suggestion of involvement with firearms we take it very seriously."