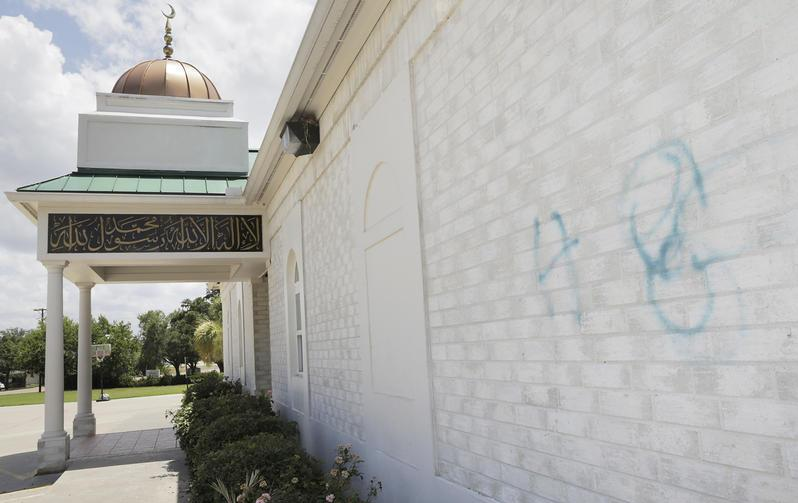 The Islamic Center in Victoria, Texas, suffered a graffiti attack yesterday, on the eve of Ramadan. The Victoria Advocate reports that "H8" (hate) was sprayed on the front of the building.
Police have categorised the incident as criminal mischief. They say they were unaware that "H8" had a meaning, or if the vandalism was in any way connected with the start of Ramadan.
Imam Osama Hassan said he is confident those involved in the vandalism will be identified, as the Islamic Center is equipped with eight 24-hour cameras around the property. They were installed in 2001 after a pig's head was left on the doorstep of the Center.
See also "CAIR calls for hate crime probe of another Texas mosque vandalism", CAIR press release, 11 July 2013
Update:  See "Police have suspect in Victoria Islamic Center vandalism", Victoria Advocate, 12 July 2013
Update 2:  See "Juvenile may be charged in Islamic Center vandalism", Victoria Advocate, 13 July 2013