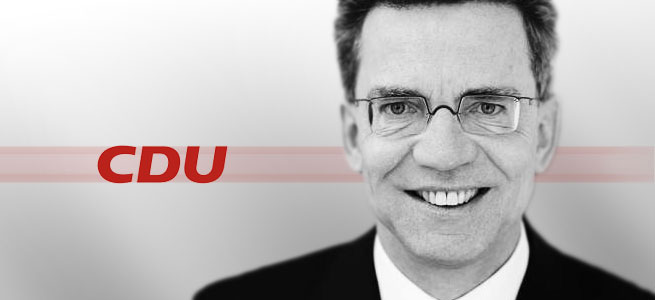 Germany's interior minister has criticized the ban on wearing a full Islamic veil, or burqa, in public, saying Tuesday even a debate would be "unnecessary in Germany."
Thomas de Maiziere, from the majority coalition partner, the Christian Democratic Party, or CDU, said his country does "not need a ban," as there are at most a hundred women who wear burqas, in a video interview with the German Leibziger Volkszeitung.
Earlier this week, another CDU deputy, Wolfgang Bosbach, had voiced a similar opinion, saying: "Veiling is part of the right to express your personality." He also said a ban like the one in Belgium would be counter to the German constitution.
Both politicians' remarks came a few days after German MEP Silvana Koch-Mehrin, European parliament vice-president and a member of Chancellor Angela Merkel's junior coalition partners, called for a Europe-wide ban.
Much more pressing issues than the burqa will be discussed at the upcoming Islamic conference, held by with the German government in cooperation with Muslim organizations on May 17 in Nuremberg, de Maiziere said. There, issues such as whether there is an antagonistic atmosphere toward Islam in Germany, and the differentiation between Islam and Islamism, will be discussed, he said.