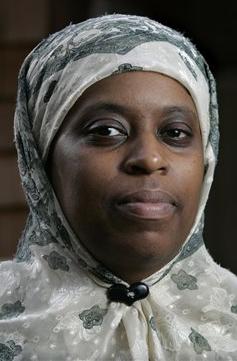 Georgia courtrooms will allow religious headgear after last year's arrest of a Muslim woman who refused to remove her headscarf in a west Georgia courthouse.
The Judicial Council of Georgia voted unanimously this week to allow religious and medical headgear into Georgia courtrooms. It also allows a person to request a private inspection if a security officer wants to conduct a search.
"If this had been a nun, no one would have required her to remove her habit," said Georgia Supreme Court Chief Justice Carol Hunstein, who heads the Judicial Council. "I think this is a good rule, and I think it's clear."
The policy shift stems from the December 2008 arrest of Lisa Valentine, who was ordered to serve 10 days in jail for contempt of court after she refused to remove her hijab at a courtroom in Douglasville, a town of about 20,000 people west of Atlanta.
Associated Press, 24 July 2009
See also CAIR press release, 24 July 2009