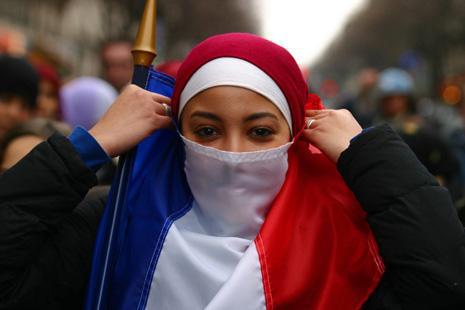 Two-thirds of French people want a law limiting the use of face-covering Islamic veils such as the niqab and the burqa, with only a minority backing the government's plan for a complete ban, a poll showed Saturday.
The TNS Sofres/Logica poll, which was carried out on Thursday and Friday, showed that 33 percent of French people want a complete ban, while a further 31 percent want a more narrow law applying only to certain public spaces.
The results of the survey of 950 people were roughly the same for men and women. Support for some kind of legal restriction on the full veil cut across age groups, professions and political affiliation, though it was stronger among right-wing voters – more than 80 percent of them favoured a law.