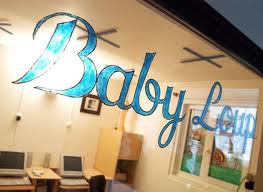 France's top court has upheld the decision of a childcare centre to fire an employee for wearing the Islamic headscarf, the hijab.
The case has dragged on for six years, pitting French legal interpretations of secularism against laws guaranteeing personal freedom of expression.
The privately run Baby Loup childcare centre in Chanteloup-les-Vignes, near Paris, fired Fatima Afif for violating a rule against displaying symbols of religious faith in 2008.
Years of legal battles have been fought against the background of the long-running debate on Islamic dress and the secular French republic and also raised questions of employers' and employees' rights in the workplace. Wednesday's ruling was the fifth court decision on the case.
"It's good news for the children, for the women and for the staff of Baby Loup, for Muslims and non-Muslims, for those who believe and those who do not, and for the republic and our capacity to live together within it," commented the creche's lawyer Richard Malka.
"The only people for whom it's not good news are those who feed off political and religious difference and confrontation. After several years of legal and ideological battles, Baby Loup has moved mountains. France will remain secular, and we are thankful for it."
Afif's lawyer, Michel Henry, declared the decision "disappointing" and pledged to take the case to the European Court of Human Rights.