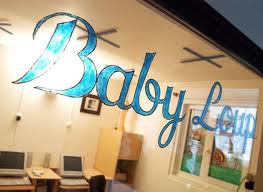 A French court has ruled that a private nursery had the right to fire an employee for wearing Islamic head-cover, leading its lawyer to hail an advance for secular forces in the country.
An appeal court in Versailles backed up an earlier ruling by a labour court that the Baby Loup nursery in Mantes-la-Jolie was within its rights to sack Fatima Afif in 2008 for refusing to take off her headscarf.
The ruling creates jurisprudence because it is the first time a private educational establishment has invoked its right to enforce "religious neutrality", the principle behind the 2004 French law which banned "ostentatious signs of religion" in state schools. "It's a victory for us, it's of course a victory for the nursery and beyond that it's a victory for France and for secularism," declared Baby Loup's lawyer Richard Malka.
He claimed that "religious neutrality within a company guarantees being able to live alongside one another. It guarantees that there isn't religious tension, it guarantees equality between employees and it protects minorities."
Afif, who was claiming 80,000 euros in compensation for unfair dismissal, has the right to appeal.
The case excited charges of religious discrimination by some Muslims and the government's anti-racist body, Halde, causing a split in its ranks. It came as the government was debating a ban on complete face-covering in public, a controversial law which came into effect last April.