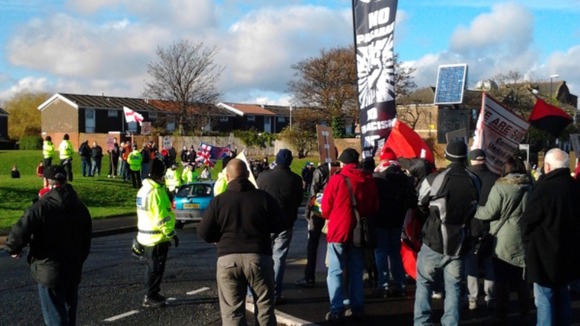 A fourth protest at the site of a new mosque in Sunderland ended with no violence and with only two arrests.
Around 40 officers policed the demonstration on St Mark's Road in Millfield.
Between 50 and 60 protesters gathered and one man was arrested for breach of the peace and another for racial chanting.
Police say organisers from newly-formed far-right group the Northern Patriotic Front assured them there would be no trouble.
The group was founded in August 2012 and made up most of the right-wing presence at the latest demonstration.
A counter-protest was also held by anti-fascist groups and members of the Muslim community.
Sky Tyne and Wear, 17 November 2012
See also Hope Not Hate, 17 November 2012