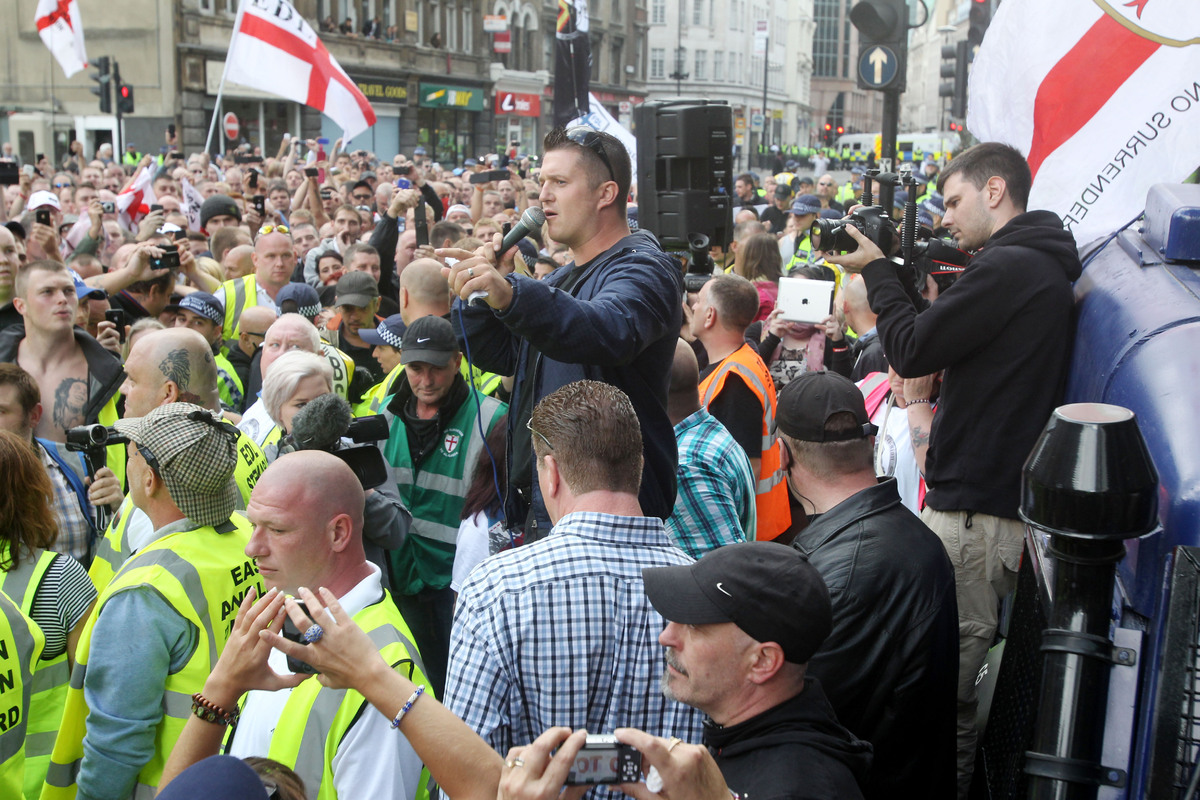 The founder and former leader of the English Defence League Tommy Robinson has been fined £200 by magistrates over public order offences.
He appeared at Hammersmith Magistrates' Court under his real name of Stephen Yaxley-Lennon on Monday.
Yaxley-Lennon, of Luton, was convicted of incitement and behaviour leading to breakdown of order relating to a march in London on 7 September 2013. He was also ordered to pay a £20 victim surcharge and £80 court costs.
Yaxley-Lennon was convicted for mortgage fraud in January and jailed for 18 months. He was released under licence in June but was recalled to prison in October. A statement on Facebook from his supporters said: "Tommy Robinson has been recalled to prison for responding to a threat on Twitter."